EGG DRAGON PRE-ORDERS!
25 February 2023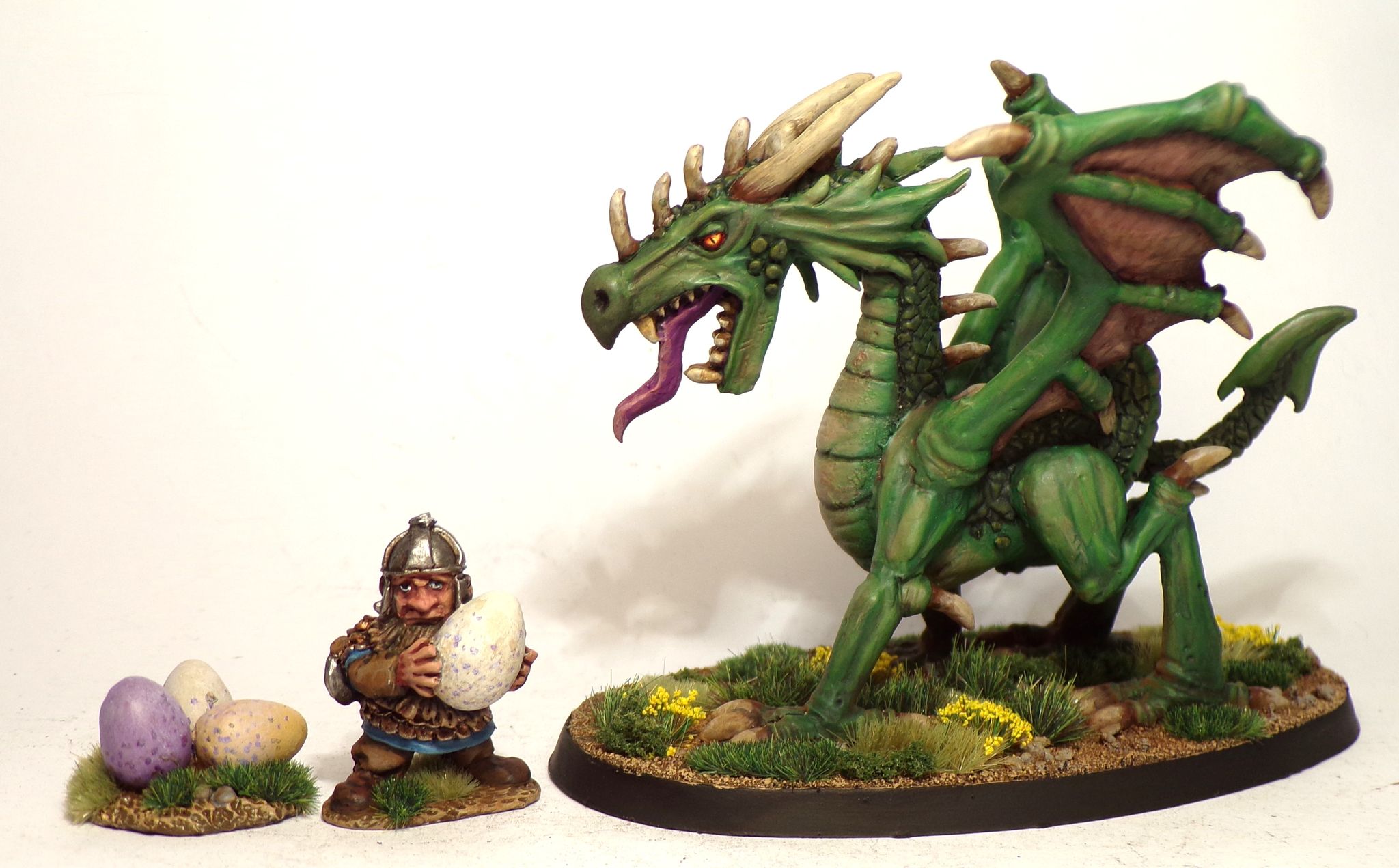 WOW!
Good things are worth waiting for. A new website AND a new dragon to boot!
Look at this beauty! A momma dragon about to defend her clutch of eggs against a band of intrepid (or should that be, bloody stupid) Dwarf Egg Hunters.
Spiky horns, gnashing fangs, beating wings, and a pointy tail make this one of the best sculpts we've ever done- and this mini can take its rightful place among the OSM dragons.
This new dragon goes up for preorder soon- and what's that? Only £15!
Yes, you read that correctly. A full-sized, wargaming or roleplaying dragon mini for just £15.
We should stress, this is the PREORDER price only- so you need to be quick if you want to grab an EGG-CEPTIONAL bargain.