SHIPPING UPDATE!
19 June 2023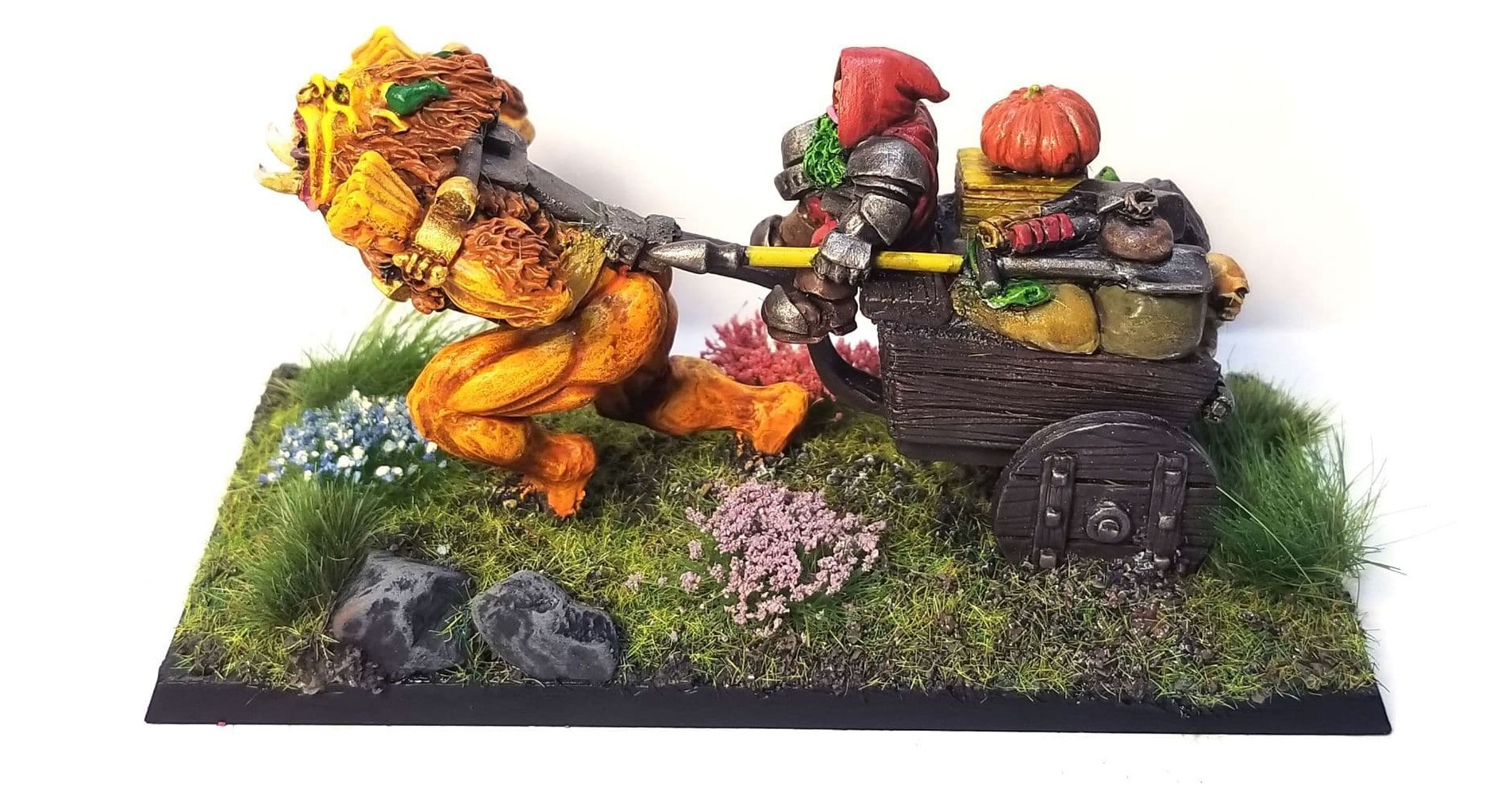 ***AN IMPORTANT ANOUCEMENT***

Until recently, all orders were hand-picked by Jamie himself, lovingly sprinkled with holy water, and bathed in the light of a full moon.
Although this was by far and away a more personal touch, the feedback was that customers would rather get their orders quicker.
So, on to the good news! When we resume trading in September after the summer break, we've going to be partnering with Footsore miniatures!

WAIT! Are you selling the company???

No. You will still be buying from us, but they are going to be doing the posting.

The big upside to this is, you'll get your models a LOT faster. Also, it means less time faffing around with bubble wrap for Jamie, and more time deciding which new, awesome Old School sculpt he wants to commission.

How much will this cost me?

Your shipping costs are calculated as you add products so there should be no surprises at the checkout.
As a rough guide, our shipping costs break out into the following tiered prices by zone. Please be aware that you are responsible for any Customs charges or import duties applied by your country.
United Kingdom (g)
0- 1500: £5.00
1501 and up: £8.00
European Countries - Zone 1 (g)
0-250: £5.50
251-500: £7.50
501-750: £9.00
751-1000: £10.50
1001-1250: £12.00
1251-1500: £14.00
1501-2000: £17.50
2000 and up: £24.00
North America & Canada (g)
0-500: £7.00
501-750: £9.00
751-1000: £12.00
1001-1250: £13.50
1251-1500: £14.50
1501-2000: £25.00
2000 and up: £35.00
Rest of the World (g)
0-500: £8.50
501-750: £10.00
751-1000: £12.00
1001-1250: £13.50
1251-1500: £14.50
1501-2000: £25.00
2000 and up: £35.00
When will I get my stuff?
Once you've placed your order, it normal takes 2-3 working days to prepare, pack and leave us. However at extremely busy times it can take up to 10 days for orders to leave.
Standard Service
Parcels sent by Royal Mail in the UK, usually take 2-4 days from shipping to arrival at your door. Shipping to the US usually takes 5-10 days with this method. See below for estimated timings for other countries.
The following chart shows delivery times by country:
Ordering Country
Delivery Time (Working Days)*
UK 2-4
Western Europe
France/Germany/Belgium/Netherlands/Austria/
Czech Republic/ Ireland/Luxembourg/Poland
3-5
Southern Europe
Spain/Italy/Portugal
3-7
Eastern Europe & Scandinavia
Slovakia/Denmark/Estomia/Finland/Hungary/Latvia/Lithuania/
Slovenia/Sweden/Greece/Norway/Switzerland
5-9
European Islands
Iceland/Greenland/Cyprus/Malta
5-9
USA 5-10
Canada 5-12
Rest of World 5-10
*Delivery time does not include the time it takes to pick and pack the order. Delivery times are estimates. Orders can take up to 14 Days (UK) or 28 Days (RoW).
UK customers should receive their orders, on average, within 2-4 days of dispatch. Royal Mail states they'll deliver within 15 days but the vast majority of cases are much quicker than that (please let us know if it ever takes longer).
European customers generally receive their orders within 15 working days and Rest of the World customers within 28 working days.
Please note customs charges may apply when shipping outside of the UK which we are ineligible for. Please be prepared to pay any fees before placing an order with us.


So, exciting time! Less time packing models, and more time brining you awesome, new Old School minis!